Yes! Please rush me my FREE laptop, my three FREE bonus reports, and password-protected access to Instant Income Weekly right away.
I'd like to receive your continual stream of recommendations that could potentially turn $10,000 into more than $289,000.
I realize I'm now in line to receive ALL of the following:
BONUS #1: Your FREE HP Chromebook Laptop



BONUS #2: "Weekly Cash Machine: How to Collect Thousands in Extra Income"



BONUS #3: "How to Choose the Right Online Broker for You"



BONUS #4: "How to Use Fear to Generate Weekly Income"



Weekly Alerts: Each week, you'll receive up-to-the-minute information so you can make the trades necessary to bank consistent potential profits. You'll get step-by-step instructions that will clearly and concisely walk you through each trade.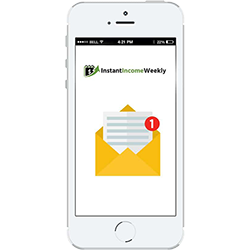 Private Website Access: This is where you'll have password-protected access to everything offered through Instant Income Weekly. You can check out all special reports, past alerts, current alerts, portfolio performance, and a list of all active positions.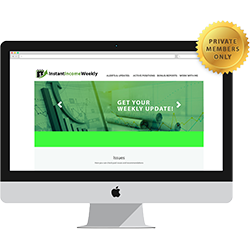 FREE Subscription to Options Profits Daily E-Letter: You'll receive a steady supply of options news, updates, and intel reserved only for subscribers of the letter.
I understand that I'll receive ALL of this as part of my subscription to Instant Income Weekly.
I realize there is no refund on this service, and that for my convenience my membership will auto-renew at the low $1,500 per-year rate I've locked in.
I know this is an incredible deal considering just one play could pay off my entire subscription fee and then some.
So, yes please activate my membership right away...