100% Satisfaction Guaranteed
I know that with my 100% money-back guarantee there's no way I can lose. I get 60 days to sample Options Profits Weekly risk-free.
If I'm not 100% thrilled and impressed during the 60 days, I can cancel for a full refund. And no matter what I decide, all premium research reports I receive will be mine to keep as a special "thank you" for giving Options Profits Weekly a free trial.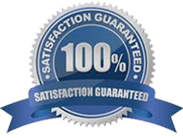 Here's What You'll Receive:
Options Profits Weekly Alerts: Here's how you make the easy money. You receive specific options plays… with… all the details about how to turn them into rapid gains. We lay out a complete plan of action that is easy to follow.
Real Time "Hot" Alerts: The markets move fast and so do we. We'll send you up-to-the-minute updates as different trades take shape. You'll know when to change positions… when to cash out early… and when to hold for greater profits.
Members-Only Website: Accurate knowledge is crucial to your success as an options trader. We set up this website to keep you on the cutting-edge. You'll find archives of past alerts, time-sensitive trading information and special extras as they become available.
Full Support: Any time you have a question, you can either email or call our support center. We are here to serve you and make you money. So don't hesitate to get in touch.
FREE "Profit-Rich Options" Video Series: This is a crash course into how pit traders leverage options into consistent profits with as little risk as possible. The three-part video series is accessed online immediately upon joining on a special password-protected website.
100%

60 Day Money Back Guarantee

No questions asked, No hassles, no problems!