100% Satisfaction Guaranteed
I have 30 full days to try out the service. If I'm not satisfied with the service for any reason, I just have to send an email to cancellation@tradingtips.com within 30 days and I won't be charged anything beyond the $7.67 shipping fee. If I decide to continue I don't have to do anything. I understand that at the end of the first 30 days my subscription will be renewed at the $197 per month rate until I inform you otherwise. This way I can evaluate the service and see if it's really for me BEFORE I pay for it!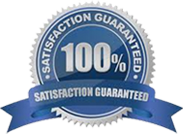 Here's What You'll Receive:
THREE new Extreme Profits seasonal trend opportunities every Wednesday at 10:30 AM EST. Over the last decade these recommendations will NEVER have less than a 90% track record of success during the time frame Tim issues them.
Precise alerts on when to sell every trade recommendation issued inside the service. I'll receive an immediate text message or email that lets me know when one's been issued – so I can go about my business as normal, knowing that Tim will contact me when it's time to cash out.
A 10-minute video recap every Saturday which will review any active trade recommendations and what Tim foresees for them, plus a preview of the strategy for Extreme Profits Calendar going into the next week.
Members only access to the Extreme Profits Calendar private website where the model portfolio will track all of our open and closed recommendations. Every alert I'm sent will also be archived there for me to go over so I don't have to clog up my inbox with them.
THREE FREE BONUS REPORTS. These include:
BONUS REPORT 1: How to Profit from Seasonal Market Trends
BONUS REPORT 2: Your Complete Guide to the Sell in May and Go Away Strategy
BONUS REPORT 3: The "Turn of the Month" Strategy
Using similar strategies to the Extreme Profits Calendar, investors have seen incredible gains like:
103% in 27 days… 39% in 22 days… 43% in 12 days… 127% in 11 days… 100% in 17 days… 39% in 5 days… 20% in 8 days… 101% in 24 days… And 103% in just ONE day!
Now it's time for me to experience it for myself. Please sign me up for a 30-day trial to Tim Biggam Extreme Profits Calendar!
100%

30 Day Money Back Guarantee

No questions asked, No hassles, no problems!