100% Satisfaction Guaranteed
I have 30 full days to try out the service. If I'm not satisfied with the service for any reason, I just have to send an email to cancellation@tradingtips.com within 30 days and I won't be charged anything beyond the $7.67 shipping fee. If I decide to continue I don't have to do anything. I understand that at the end of the first 30 days my subscription will be renewed at the $197 per month rate until I inform you otherwise. This way I can evaluate the service and see if it's really for me BEFORE I pay for it!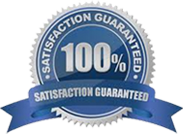 Here's What You'll Receive:
The Wednesday "Cash Cow" Alerts. Every Wednesday we'll deliver three trading opportunities directly to your email inbox. Two of those trades will be short term credit spreads on weekly options. One trade will be a longer term credit spread on monthly options. You also receive the Credit Spread Trading Blueprints. For each alert, we provide an explanation of why we chose it. Plus complete details of how the trade is structured.
The Friday "Tweaks" And Recap. We send you any changes to the long term positions… plus… a summary discussing the outcome of the prior week's trades.
The Credit Spreads 101 Video And Guide. We prepared these as a courtesy to you. After all, we have no idea what you know or don't know about weekly options and credit spreads.
The hour-long video and summary guide gets you up to speed. It covers topics such as: A full description of credit spreads… The benefits of credit spreads… How to transact a credit spread trade via an online broker… The risk management behind a credit spread… How to trade weekly options… The benefits of weekly options… The volume and open interest on credit spreads and weekly options. And a few other important things you must know about.
100%

30 Day Money Back Guarantee

No questions asked, No hassles, no problems!