100% Satisfaction Guaranteed
I have 30 full days to try out the service. If I'm not satisfied with the service for any reason, I just have to send an email to cancellation@tradingtips.com within 30 days and I won't be charged anything beyond the $7.67 shipping fee. If I decide to continue I don't have to do anything. I understand that at the end of the first 30 days my subscription will be renewed at the $197 per month rate until I inform you otherwise. This way I can evaluate the service and see if it's really for me BEFORE I pay for it!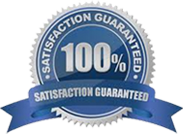 Here's What You'll Receive:
Up to 5 actionable profit flare recommendations each and every week… each worth by our forecasts, as much as 25% on average. (A $2,597 value)
A real-time e-mail alerting you when to open the trade, regular e-mail updates throughout the trade and a real-time alert when it's time to sell for maximum potential gains. (A $497 value)
A weekly Options Insider video recap that'll keep you updated on any open trades as well as lay out the Unusual Options Activity Tim's seeing going into the next week. (A $497 value)
FREE Bonus – How to Profit from Unusual Options Activity. Tim has put together this essential trading manual for you, which explains what he looks for when sorting through the market's daily UOA… how he determines which 3 to 5 trades per week he'll be sending you… and how to ensure you're maximizing your profit potential on each one. (A $49 value)
FREE Bonus – The Ultimate Guide to the World of Options. This is a 95-page book that fills you in on the basic techniques of options trading. It helps you build a firm foundation for future success. Everything from setting up a brokerage account to debit and credit spreads, and more is covered. (A $49 value)
FREE Extra Bonus -The Profit-Rich Options Video Series. This is a set of 3 instructional videos, about 129 minutes total that teaches you how to use options trading in lemon economies. Everything from risk analysis, to bear put spreads, and more is covered. Most of these option plays are held four days max. You'll never fear bad economic news again after you see this video series. (A $197 value)
I get over $3,886.00 in total value and a free pass to the Options Insider Members-Only Site for 30 full days.
100%

30 Day Money Back Guarantee

No questions asked, No hassles, no problems!